Free yourself from chronic pain.
Bring ease and peace into your life
(even if life is uncomfortable right now)
Do you experience physical, emotional or spiritual pain 15 days out of thirty for 3 months or more?

Do you wish more than anything to find a life without chronic pain, but you feel something is blocking your healing?

Do you find your life becoming more chaotic and your thoughts becoming more and more negative?
Release Yourself from the Grip of Chronic Pain and Addictive Thinking
Chronic pain is defined as any pain – physical, emotional, psychological, or spiritual – that is felt for at least 15 days for three months or more.

Maybe you have experienced the negative spiral of chronic pain. When we experience 'pain,' an unpleasant sensation, and we meet it with resistance or aversion, then we create suffering in anger, resentment, self-hatred, regret, and shame – and we're adding it to the unpleasantness we noticed in the first place.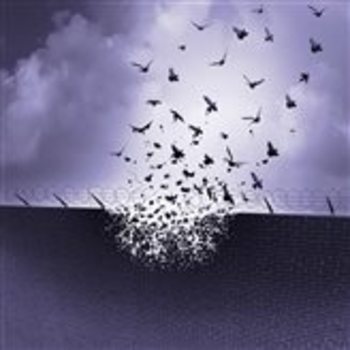 This cycle keeps you feeling like a victim. You hear yourself say:
"What's wrong with me?"
"Will I ever get heal?"
"I don'?"
You may have experience t
And, after suffering with pain chronically, you may even notice you no longer feel safe in your body. Well, there IS a way through this.
Healing Chronic Pain in Recovery Online Program
There is a simple, but profound process to help you release the pressure of life you feel built up inside of you. It can shift and uplift your energy, heal past pains, dissolve self-destructive negative thought patterns, and help you find peace.
It's like a reset button for your life.
This is the process I take you through in the Healing Chronic Pain on Recovery Online Program.
The practice is simple to follow. That's part of its extraordinary power.
Re-wire Your Experience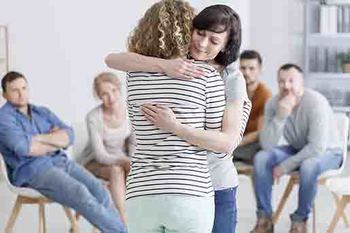 In six weeks, our brains begin to re-wire and create lasting change.
The practices and lessons in this program are designed to help you...
Create positive change, bringing ease and peace into your relationships and your life.

Learn what to do with your feelings of guilt, shame, and resentment.

Move out of suffering and into a thriving life.

Find paths to stability in your recovery, free from the grip of negative thoughts.

Re-write your negative script around hurt, pain and self-judgement.

Create a positive and validating relationship with yourself
My Chronic Pain Healing Story
I experienced 59 years of chronic pain and 32 years of addiction to prescribed opiates and benzodiazepines. The only answer the doctors had for my chronic pain was medication. My pain was not addressed by this strategy. In fact, it was exacerbated by it. I became hypervigilant, suffered from hyperalgesia and frequent debilitating panic attacks. My health suffered greatly because this approach led to:
a) my pain getting worse and worse;

b) a compromised ability to breathe and digest food, so I was not able to take in nourishment; I was dying inch by inch, cell by cell.

c) depression and hopelessness.
I finally found a doctor who understood the nature of the underlying causes of chronic pain. He taught me how to find my way through, without medication. I healed and live a thriving life. You can, too.
I found peace and vitality. I never want anyone to go through what I experienced ever again. I am here to share the tools I learned to heal from chronic pain – without pharmaceuticals. I would like to help you experience this transformation in your life - and my methods are based on my direct experience.
In my healing journey, I found that the tools I learned for healing my chronic physical pain were also useful in healing my emotional pain.
The suffering we experience lives inside us just as our physical pain does. I have spent years learning and practicing different modalities of healing that I incorporate into this program and the work I do with others. I am an Ancestral Clearing Practitioner and Trauma-Informed Yoga teacher, among other things. I have been working in the field of chronic pain in recovery, and have spoken on this topic many times.
I am honored to share my years of experience, training and personal practice to help you on your own journey to peace, self-acceptance and empowerment. "I participated in Elizabeth's Healing Chronic Pain Recovery Online Coaching program and I found it very informative. She has showed us a lot of ways how to calm down our overactive nervous system and showed us how to interact with our pain - how to be a neutral observer and how to really accept what is going on without resistance. She also responded very quickly to any questions I had about the programme or the book she wrote. I highly recommend this course. Thank you, Elizabeth!"
Dr. Spela Krajnc
MD "I highly recommend Elizabeth Kipp's service for Ancestral Clearing, and other much needed guidance with chronic pain (of any kind) and other key issues common in recovery. She is a spiritual healer (with a great science background). Incredibly gifted!"
Jill Rathburn
RN, Recovery Coach, Owner, Humble Warrior Women "Elizabeth Kipp is the guru for healing chronic pain. She understands value of and knows how to apply a multi-therapeutic approach to get a wholistic amount of healing. She is an amazing light to the world."
Dr David Wardy
Doctor of Chiropractic, Wardy Wellness "Elizabeth Kipp is a master in the area of mindset training and applying it to help people heal from chronic pain."
Dr. Nicholas Jensen
Naturopath, Owner of Divine Elements-Naturopathic Family Wellness
What You Will Experience in this Coaching Program
This is a small group approach where you will be led through the foundational teachings around what it takes to find stability and contentment in your recovery. Groups will be limited to small PODS of like-minded individuals which will include a common shared agreement to insure confidentiality and the creation of a sacred space.
In this coaching program, you will…
Train your mind and heart to let go and allow yourself to be free from the suffering of constantly revisiting past experiences.

Experience the richness of what the present moment offers.

Learn the actions steps of forgiveness in a step-by-step process.
Develop the ability to let go of ill will and resentment towards others and yourself.
Discover that even if you struggle with chronic, the intention to heal is enough to begin. You must believe more in the power of the body to heal than in the power of the dis-ease.
Foster compassion for yourself and others.
Experience peace of mind and ease in your life.
Walk into life with more confidence.
Be ready to live your life to its fullest potential.
Here's Exactly What You'll Get ~ All For Only $149
6 Consecutive Weekly 90-minute Group Sessions on Zoom 6:00-7:30pm(CST)

$149 for 6- Session Group Pod Package

Online using the Zoom platform

Limited Private One-on-One Coaching sessions available

BEGINS JULY 20TH. SPACE IS LIMITED.
Are you ready to experience more stability and freedom in your recovery?
Grab yours ONLY $149. "Elizabeth Kipp is a dedicated, compassionate, and thorough coach. Her skill set is well-rounded and holistic in its approach. She has guided me through ancestral clearing and has inspired me in my journey. In addition, she is a friend and confidant. In Recovery, they say you can't get it unless you give it away. Elizabeth has it because she gives it all to clients, colleagues, and friends. I am lucky to be in all three of those categories."
Michael Malamed
Recovery Coach & Yoga Teacher, Axis Recovery and Wellness "Elizabeth and I have referred clients to one another and continue to hold meaningful conversations. Her path of discovery in recovery continues to influence my own as well as many other lives. Elizabeth's kundalini practice is wonderful in that she can tailor asanas to a person's physical abilities. She is very well versed in Kriya and the Yoga Sutras, which only enhance how she approaches her recovery coaching practice. Elizabeth is one of the many gifts I have realized, in this my third decade in recovery."
Eric Perowsky
Addiction Recovery Coach, "A man of integrity on the path of discovery in recovery"
This Healing Chronic Pain in Recovery Coaching Program will help you ground and center yourself every morning so you can face the world with clarity and confidence.
Let yourself be free and unburdened.
I hope that you'll join us.
NOW $149